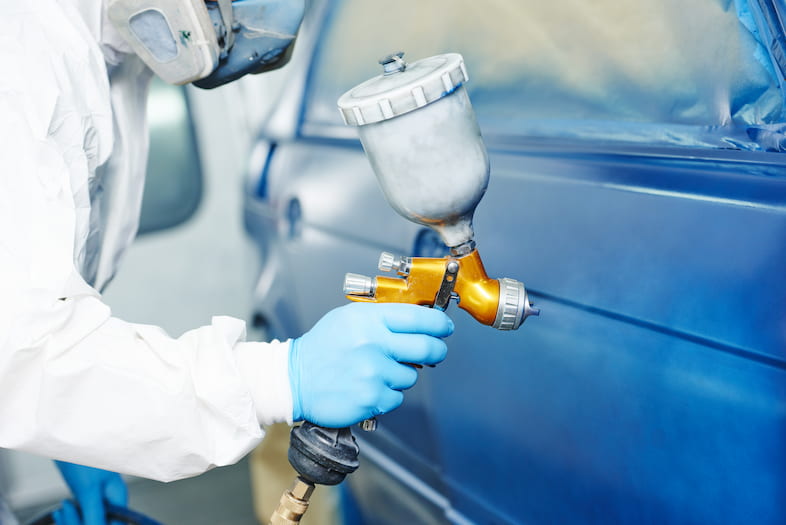 Repair Process
---
Estimate
The first step in the repair process. An estimate is written by an estimator at the shop or an insurance appraiser. The shop estimator or the appraiser will asses the damage and write the estimate for repairs. Only visible damage is written on the estimate. There is no way to asses all the damage until the vehicle is torn down. It is very common to have an estimate written by an appraiser off of photos submitted to the insurance company
Authorization
The next step in the repair process is to authorize the body shop to start
repairs. It is important to note that if there is an insurance claim, authorization from the
insurance company is also needed.
Order initial parts
Due to the supply chain we order parts off the preliminary estimate before
we schedule repairs. This helps speed up the repair process. There is potential to have parts
issues if additional parts are needed after the tear down.
Schedule
After the initial parts arrive and are checked our office will call to schedule your
repairs.
Tear down
Once the vehicle is in the shop we do what we call a "tear down". During this
process we do exactly what it sounds like. A qualified technician will remove the damaged
parts and access if there is any additional/hidden damage.
Blueprint
Once the vehicle is torn down the technician and estimator will work together to
complete a repair plan.
Supplement / Supplement approval
A supplement is an extension of the preliminary estimate.
The supplement consists of any additional parts, repairs or paint needed after the vehicle has
been torn down. The supplement and photos of additional damage are submitted to the
insurance company for approval. This process typically takes 48 hours. Due to insurance company
labor shortages we have seen this process take much long.
**During this process the repairs are put on hold until the supplement is approved.
Order supplement parts
Once the supplement is approved by the insurance company the
supplement parts can be ordered.
Resume repairs
Repairs resume after the supplement is approved where parts are not
needed. As supplement parts start to arrive the repairs resume accordingly.
Paint
Once the repairs are completed the vehicle moves to the paint process. The paint
process has many steps.
These steps are key to a flawless paint job that we warranty for as long as you own the vehicle
Reassembly
Once the vehicle and parts have been painted and cured the technician
reassembles the vehicle.
Quality inspection
After the vehicle has been reassembled the vehicle is thoroughly inspected
to ensure the vehicle is repaired to our quality standards.
Test drive
The vehicle is taken on multiple test drives to ensure the vehicle drives as it should.
Detail & polish
When the vehicle passes the test drive the vehicle is detailed and polished so
when you get your vehicle back it is like the accident never happened.
Final inspection / Final test drive
Before the vehicle is released we do a final test drive and
thoroughly inspect the vehicle to ensure the vehicle is back to its pre accident condition.
Need to start the process?
Schedule a Visit